In the heart of Haslach im Kinzigtal
Location & How to find us
Our hotel is situated at the entrance of the Old Town of Haslach, in the wonderful valley of the Kinzig. Shopping, restaurants and places of interest are nearby. A movie center and several banks are situated around the corner, a fitness studio is 250 meters from our hotel, the public swimming pool is 750 meters away from our hotel. Even nature is at our doorstep....the Black Forest train stops in Haslach, just 400 meters away from our hotel.
Please use the information on our website, when you come to visit us in Haslach! If you have further questions, you are most welcome to send us your request directly.
by car
by train
by plane
How to travel to Haslach im Kinzigtal comfortably
We wish you a safe trip!
By car
Via A 5: Coming from south or north (e. g. from Switzerland or Frankfurt), take the highway A 5 and take the exit at Offenburg. Continue on the national road B 33 til you reach Haslach im Kinzigtal.
Via A 81: Coming from Munich, Nuremberg or Stuttgart take highway A 81, take the exit towards Rottweil, and continue on B 462 and B 294 until you reach Haslach im Kinzigtal.
Our advice: If you use the navigation system of your vehicle or a travel app on your smartphone, please search for the zip code of Haslach im Kinzigtal which is 77716 to prevent any confusion.
Parking: There a plenty of parking spots around our hotel, e. g. there is larger parking area at the municipal hall. On your day of arrival, we will provide you with a parking ticket free of charge, so you can park your vehicle anywhere within Haslach.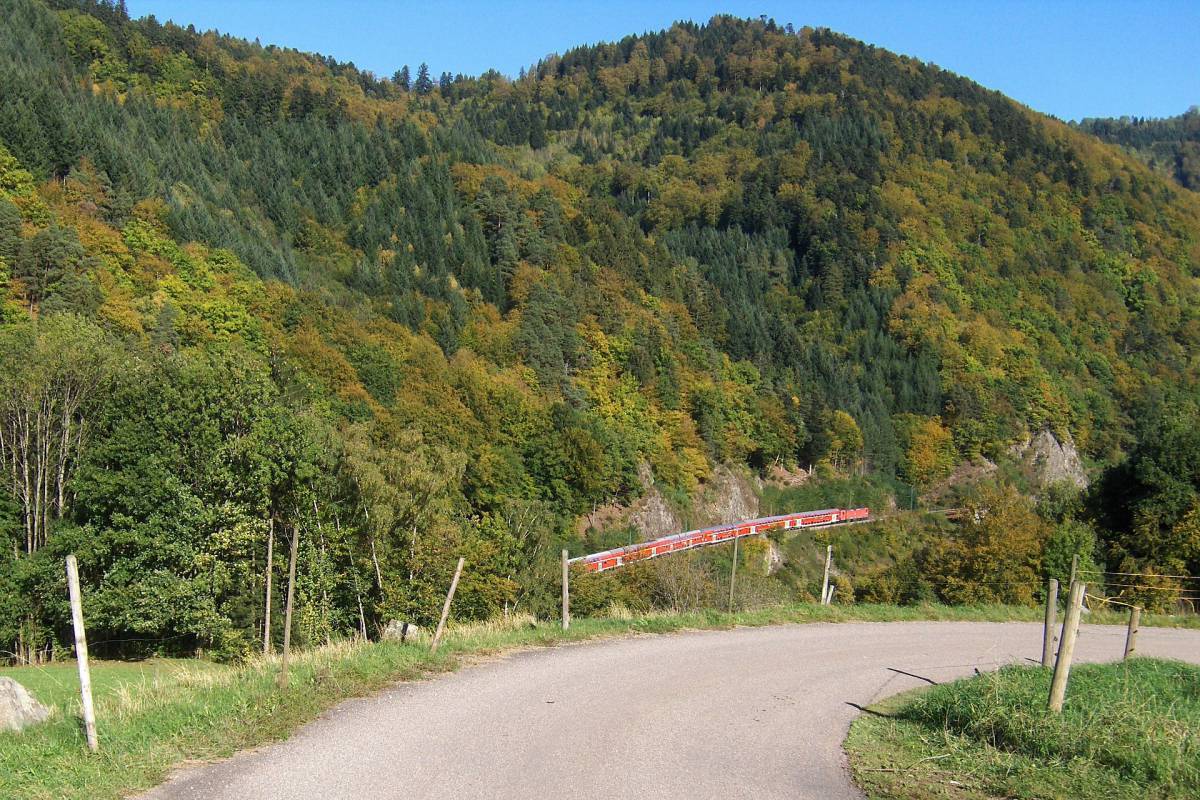 By train
You may take the train to the long-distance station of Offenburg and change into a regional train – along the scenic railway along the Black Forest – or into a local tramway (Ortenau-S-Bahn) until Haslach train station.
The City Hotel is only a short walk (400 m) away from the train station.
By plane
If you choose to travel by plane, the nearest airports are:
Baden-Airpark at Karlsruhe/Baden-Baden (77 km)
Strasbourg Airport (57 km)
EuroAirport Basel-Mulhouse-Freiburg (117 km)
Stuttgart Airport (141 km)
You may use an airport shuttle or a taxi to travel to our hotel.
Taxi Luke Hausach, Phone: +49 7831 533
Funk-Taxi Heizmann Haslach, Phone: +49 7834 333